06/01/2017
Soccer United Marketing (SUM), Bud Light and TEAM Coalition encouraged supporters to be responsible while attending the 2017 Mexican National Team Tour and Fútbol Fiesta on Thursday, June 1st at MetLife Stadium.
Before the match, 285 supporters pledged to be responsible in the Fútbol Fiesta. Everyone who made the Bud Light Good Sport pledge had the opportunity to autograph a larger-than-life soccer ball, pose for a free souvenir photo and enter to win a Mexico National Team prize pack.
The New Jersey match was the second of the Mexico National Team Tour where TEAM promoted alcohol responsibility. Click on the links below to see the summaries from other matches.
The lucky fan selected as the Responsible Supporter of the Match won an autographed Mexico National Team jersey, two tickets to a local match of his choice, and additional items from Bud Light and TEAM Coalition, proving that Responsibility Has Its Rewards!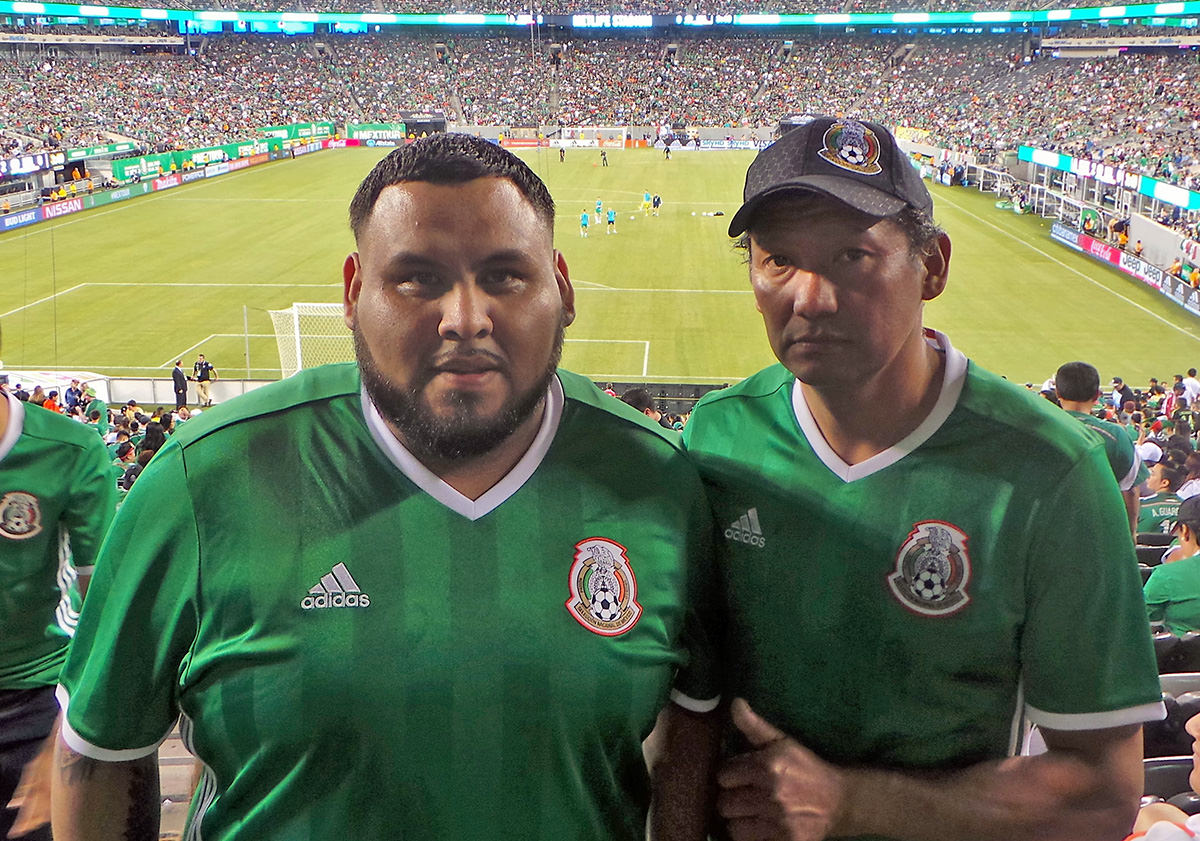 Major League Soccer is happy to support and continue to work alongside TEAM Coalition in support of the key objectives of improving the game day experience for all our guests, together with the extremely successful Responsibility Has Its Rewards and the Designated Driver programs. The work that TEAM continues to be involved in can only make our events safer and more secure for all attending and supporting soccer. We are privileged to be a partner with TEAM.
Ray Whitworth, Vice President of Operations & Security with Major League Soccer and Chairman of TEAM Coalition
Anheuser-Busch has led our industry in promoting responsible drinking for more than 35 years, and the Bud Light Good Sport program reminds fans who choose to drink to do so responsibly and get their friends home safely. We all share the same streets after the game. This partnership with the Mexican National Team, TEAM and the supporters displays our collective responsibility to help keep our roads safe.
Katja Zastrow, VP of CSR-Better World, Anheuser-Busch
The success of the Responsibility Has Its Rewards campaign with Major League Soccer and Bud Light for the Mexico National Team games is a direct result of the commitment from the League, the MLS clubs, sponsors, concessionaires and all the campaign partners. Teamwork is what this campaign is all about. We are demonstrating that when everyone – including the fans – takes responsibility, everyone wins.
Jill Pepper, Executive Director, TEAM Coalition
US DOT / NHTSA 2015 NATIONAL DATA:
• 10,265 people were killed as a result of alcohol-related (BAC > 0.08) car crashes, an increase of 3.2% from the 9,943 fatalities in 2014.
• Many, if not most of those lives would have been saved if people did not drive when they were impaired by alcohol or if they used sober, designated drivers or if they simply wore their seat belts.
• Statistics and research clearly show that 21-34 year old males are the demographic most likely to be involved in an automobile crash, drive when impaired by alcohol, and fail to buckle up.