JANUARY 2022 NEWSLETTER
Best Practices on Display
Knicks, Rangers offer fans Responsibility Has Its Rewards
The New York Knicks, Michelob Ultra and TEAM have partnered to support the responsible fan program at Madison Square Garden by offering basketball fans the Responsibility Has Its Rewards Sweepstakes.
And the New York Rangers, Bud Light and TEAM are offering the Responsibility Has Its Rewards sweepstakes for hockey fans.
Fans of legal drinking age who complete the digital pledge are entered for a chance to win a monthly prize. For Knicks responsible fans, the grand prize is an autographed Knicks basketball or jersey. For Rangers responsible fans, the grand prize is an autographed Rangers hockey stick.
Madison Square Garden is advertising both sweepstakes with digital and printed assets. MORE. 
NASCAR Busch Light Clash at Los Angeles Memorial Coliseum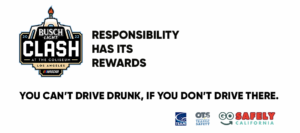 You Can't Drive Drunk If You Don't Drive There. That's the message that NASCAR, Busch Light, California Office of Traffic Safety and TEAM are supporting leading up to the season-opening NASCAR Busch Light Clash at the Coliseum exhibition race on Sunday February 6, 2022.
The digital Responsibility Has Its Rewards sweepstakes will be advertised through advertisements on the Los Angeles Metro in addition to social media posts leading up to the race.
One responsible and lucky race fan will win the sweepstakes grand prize, a pair of tickets and VIP credentials to the NASCAR Cup Series Wise Power 400 race at Auto Club Speedway on February 27, 2022.
The Decide to Ride campaign, launched by Anheuser-Busch, Uber and MADD in September 2021, is also supporting this event. Through advertising on LA Metro and social media posts, the 50,000 fans expected to attend the race are being encouraged to take an Uber to the LA Metro. You can't drive drunk if you don't drive there. MORE 
NFL Responsibility Has Its Rewards Prize Winners
More than 108,000 NFL fans pledged to be responsible this season. Each team randomly selected a Responsible Fan for the Season. The sweepstakes first prize winner – a trip for two (2) to the 2022 Pro Bowl is Matt Miller – the Philadelphia Eagles Responsible Fan for the Season. Click here to see all the Responsible Fans for the Season.
The Responsible Fan for the Season from the Cincinnati Bengals – Kelli Wilker – won the sweepstakes grand prize – a trip for two (2) to Super Bowl LVI.
Top 5 NFL teams for responsible fan pledges:
1. 16,651 Kansas City Chiefs
2. 15,713 Buffalo Bills
3. 8,104 Jacksonville Jaguars
4. 8,011 New England Patriots
5. 7,143 Baltimore Ravens
TEAM Training Spotlight: Spectra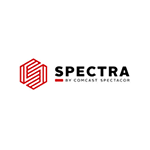 Spectra is a long-time member of TEAM Coalition. Spectra has embraced TEAM Coalition's mission by certifying more than 20,000 employees in TEAM Coalition's alcohol management training program.  That's more than 800 sessions taught by 95 trainers at 75locations over 15 years.
Additionally, Spectra is a regular recipient of TEAM Training Awards recognizing its commitment to responsible alcohol management. These awards are based on the number of staff trained in effective alcohol management relative to the total number of event employees.
TrainingMarketing & CommunicationsGovernance & FinanceMembership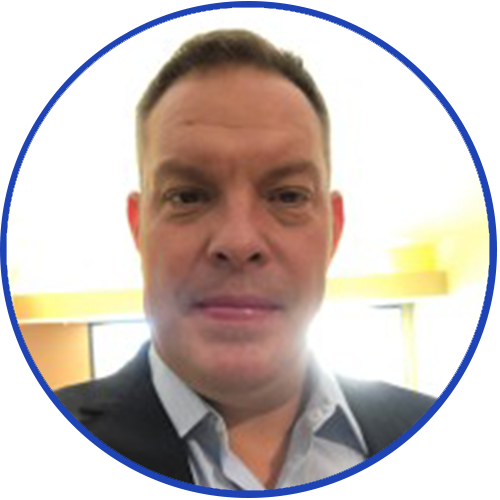 TEAM Coalition mourns the loss of Don Griffin, Regional Vice President at Legends. Don passed away unexpectedly on December 30, 2021. His passion for the concessions business and his long-time commitment to TEAM's mission of responsible alcohol service will always be cherished. Our hearts are with Don's family and his extended family at Legends. TEAM contributed to the education fund for his children.
Stay Connected with TEAM Coalition