02/08/2021
SoFi Stadium is an unprecedented and unparalleled sports and entertainment destination built in Inglewood, CA. The first indoor-outdoor stadium to be constructed, SoFi Stadium is the home of the Los Angeles Chargers and Los Angeles Rams.
The state-of-the-art stadium re-imagines the fan experience. TEAM Coalition is proud to have provided alcohol management training for the venue's security and guest services employees.
TEAM training is an employee-focused, full-facility program. It is a critical reasonable effort for any facility's alcohol management program. TEAM online employee certification allows venues, like SoFi Stadium, to customize the training to share their facility policies and procedures.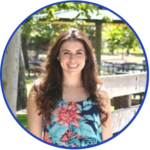 Rachel Chambers, Manager of Guest Experiences with SoFi Stadium shared some advice for those considering TEAM online employee certification. "Absolutely go for it! The online training is engaging, easy to use, and convenient. This training delivers the pertinent information for any venue dealing with alcohol sales, while providing autonomy for Team Members to complete it in their own time."
The TEAM Online Training has been a game changer for us during the pandemic. Due to the safety protocols put in place by our state and local governments, we could not host this training in person as planned. The online option allowed for us to continue business while ensuring our team was provided with the tools necessary to host fans if possible. While the method of training was different, TEAM Coalition delivered all the necessary information in a comprehensive module and exam.
Rachel Chambers, Manager of Guest Experiences at SoFi Stadium
The success of TEAM Coalition is a direct result of the commitment from our member organizations, the companies serving alcohol, the facilities hosting events, the organizations promoting messages of responsibility and guests who participate in responsible fan programs. Teamwork is what this organization is all about. We are demonstrating that when everyone – including the fans – takes responsibility, everyone wins.
Jill Kiefer, Executive Director, TEAM Coalition
[/su_spoiler]
US DOT / NHTSA 2019 NATIONAL DATA:
In 2019, 10,142 people were killed as a result of alcohol-related (BAC > 0.08) car crashes, a decrease of 5.3% from the 10,710 fatalities in 2018.
Many, if not most of those lives would have been saved if people did not drive when they were impaired by alcohol or if they used sober, designated drivers or if they simply wore their seat belts.
Statistics and research clearly show that 21-34 year old males are the demographic most likely to be involved in an automobile crash, drive when impaired by alcohol and fail to buckle up.