09/14/2021
Kicking Off the 2021 NFL Season with Responsibility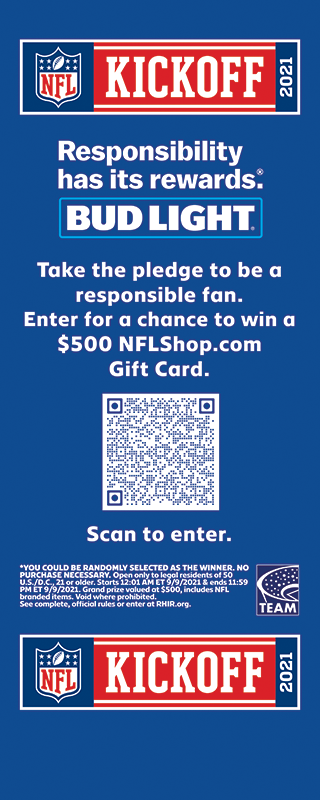 The NFL Kickoff Experience on September 9, 2021, at Julian B. Lane Riverfront Park in Tampa, FL gave TEAM a first-time opportunity to infuse responsibility into the celebration to start the season. The game was an historic match-up as the Super Bowl champion Tampa Bay Buccaneers hosted the Dallas Cowboys. The Bucs won the game by kicking a walk-off field goal with 0:02 seconds left on the clock.
More than 30,000 fans enjoyed the Kickoff Experience that included a concert by Ed Sheeran. The Bud Light tailgate zone offered fans a Responsibility Has Its Rewards (RHIR) sweepstakes. Fans who shared their safe ride plan were entered for a chance to win a $500 NFLShop.com gift card.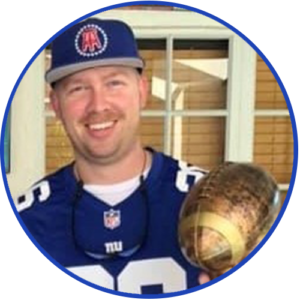 Facebook ad and boosted post expanded reach and impressions to 34,000 focused on football fans in the target demographic age range – between the ages of 21 and 35 – within 25 miles of Tampa, FL. 50% of the fans who pledged were between 21 and 35. Of those, 80% said ride share was their safe ride plan option of choice.
Congratulations to the Responsibility Has Its Rewards sweepstakes winner – Jeffrey Storoniak Jr. of Trinity, FL.
US DOT / NHTSA 2019 NATIONAL DATA:
In 2019, 10,142 people were killed as a result of alcohol-related (BAC > 0.08) car crashes, a decrease of 5.3% from the 10,710 fatalities in 2018.
Many, if not most of those lives would have been saved if people did not drive when they were impaired by alcohol or if they used sober, designated drivers or if they simply wore their seat belts.
Statistics and research clearly show that 21-34 year old males are the demographic most likely to be involved in an automobile crash, drive when impaired by alcohol and fail to buckle up.