12/15/2020
As a founding member of TEAM Coalition, Aramark has embraced the mission of the organization by certifying more than 310,000 employees in TEAM's effective alcohol management training program. Aramark also manages the Responsible Fan programs in the facilities where it operates. In addition, Aramark honors thousands of complimentary soft drink coupons each year as part of promoting responsible fan behavior and rewarding designated drivers.
Due to the impact of COVID-19 on the sports and entertainment industry, TEAM had to adapt the employee training program to meet social distancing need. Online employee training and certification was made available in September 2020.
Among several other training customers, seven Aramark components have utilized the TEAM online training product: Arrowhead Stadium, Kauffman Stadium, FirstEnergy Stadium, Paul Brown Stadium, University of South Carolina, University of Tennessee and Xtream Arena.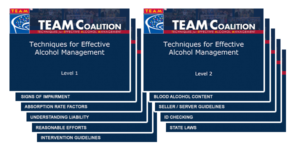 Cherylann Bredestege, Nonprofit Administrative Assistant at Paul Brown Stadium shared, "The online TEAM Training is wonderful. Paul Brown Stadium trains hundreds of nonprofit volunteers each year. With online training, I can reach so many more volunteers."
Some advice the trainers would like to share with those interested in implementing the online TEAM Training is to ensure employees receive ample time to review the materials and take the exam. This allows their facility plenty of turn around to receive certification results before those employees are placed in their roles.
In addition, Aramark is a regular recipient of TEAM Training Awards recognizing its commitment to responsible alcohol management. These awards are based on the number of staff trained in effective alcohol management relative to the total number of event employees. Over 20 facilities have earned awards for their training thanks to Aramark's commitment to responsible alcohol service. Click here to see the Training Awards page.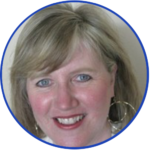 This is an incredibly unusual and challenging time for our industry. Decisions are being made about allowing guests at events with very little notice. TEAM's online solution has provided our components with the flexibility to offer critical training that Aramark deems necessary for anyone to work efficiently and effectively.
Alison Birdwell, President, Sports and Entertainment, Aramark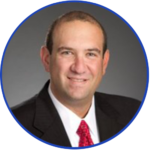 Aramark has partnered with TEAM Coalition, since its founding, and we are proud to be working alongside TEAM on educational programs that encourage responsible fan behavior and promote enjoyable event day experiences.
Carl Mittleman, Immediate Past Chair of TEAM Coalition, COO, International, Aramark
The success of TEAM Coalition is a direct result of the commitment from our member organizations, the companies serving alcohol, the facilities hosting events, the organizations promoting messages of responsibility and guests who participate in responsible fan programs. Teamwork is what this organization is all about. We are demonstrating that when everyone – including the fans – takes responsibility, everyone wins.
Jill Kiefer, Executive Director, TEAM Coalition
US DOT / NHTSA 2018 NATIONAL DATA:
In 2018, 10,511 people were killed as a result of alcohol-related (BAC > 0.08) car crashes, a decrease of 3.6% from the 10,908 fatalities in 2017.
Many, if not most of those lives would have been saved if people did not drive when they were impaired by alcohol or if they used sober, designated drivers or if they simply wore their seat belts.
Statistics and research clearly show that 21-34 year old males are the demographic most likely to be involved in an automobile crash, drive when impaired by alcohol, and fail to buckle up.