DECEMBER 2021 NEWSLETTER
Best Practices on Display
MLS Cup 2021
The 2021 Major League Soccer (MLS) season ended with a thrilling MLS Cup™ match in front of 25,218 excited supporters at Providence Park. New York City FC won its first MLS Cup over the Portland Timbers on Saturday December 11, 2021. One lucky and responsible fan representing NYCFC was at the game as the grand prize winners of the  "Responsibility Has Its Rewards" sweepstakes.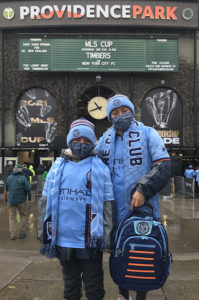 Carmela Miranda, NYC FC Responsible Fan for the Season from New York, was selected as the grand prize winner of the "Responsibility Has Its Rewards" sweepstakes when the Portland Timbers and NYC FC won their way to the 2021 MLS Cup™. MORE. 
TEAM PROUDLY WELCOMES NEW MEMBER: UBER
Techniques for Effective Alcohol Management (TEAM) Coalition announced that Uber has become the 23rd member organization of the non-profit 501(c)(3) alliance promoting responsible drinking and positive fan behavior at sports and entertainment facilities.
Uber joins TEAM at the MVP tier for fiscal year 2022. Click here to see all member organizations.
Uber's membership expands the reach of the responsibility message and engages more guests of sports and entertainment events. Multiple studies have shown that Uber has contributed to a decrease in alcohol-related traffic fatalities in the United States. In 2019 alone, Uber reduced alcohol-related traffic fatalities in the U.S. by 6.1%. This life-saving benefit translates to $2.3–4.5 billion dollars. MORE. 
Super Bowl LVI
Each year, the Super Bowl garners millions of viewers, with many taking the opportunity to cheer on their favored team with a night out or by attending a party. To help keep us all safe on the roads, TEAM, NHTSA and the NFL are teaming up with State and local highway traffic safety advocates and organizations to remind football enthusiasts that:  Fans Don't Let Fans Drive Drunk.
This year, Super Bowl is on February 13, 2022. For many fans, the night involves alcohol outside the home. The materials remind fans to plan for a sober ride home. If they are hosting a party, the materials offer solutions to take care of guests and stay safe on Super Bowl Sunday. MORE. 
Board, Stakeholders Meetings
December 2021 Board of Directors Meeting
The Board said farewell to Rishi Nigam, Director-at-Large. Rishi completed his second 3-year term in the position at the meeting. Rishi's history with TEAM goes back more than a decade. And while Rishi is no longer on the Board, he is a Master Trainer. We are thrilled to continue the relationship and benefit from his expertise.
The Director-at-Large position is open currently.
The June 2022 meeting has been set for Thursday June 2. The FY 2021 Stakeholders Survey Results confirmed that the June 2022 and December 2022 Board and Stakeholders meetings will be virtual. At the June 2022 meeting, Jordan Jiloty (NASCAR) will complete his term as Chair, John Huff (Live Nation) will become Chair and the membership will vote for a new Vice-Chair. Should a candidate be identified for the open Director-at-Large position, the membership may vote to fill that position as well.
Other Items Reviewed at Board Meeting:
FY 2022 Financials
Membership committee efforts to engage with each stakeholder to determine FY 2022 contributions/sponsorships from Member Organizations and partnerships/programs/activations with Strategic Partners
December 2021 Stakeholders Meeting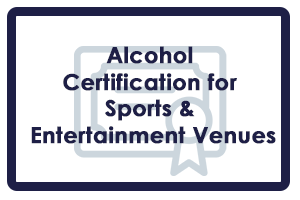 Member organizations voted on a Special Project to be implemented in calendar year 2022.
13 out of the 22 member organizations voted. The winner is Alcohol Certification for Sports and Entertainment Facilities.
Jeff Jannarone, Director-at-Large, presented a crash course on Dram Shop Liability, Standards of Care and Best Practices.
Other Items Reviewed at Stakeholders Meeting:
"As a longtime member of TEAM Coalition, Aramark is committed to working together to support responsible fan behavior through trainings and fan programing."
—Kevin Tedesco
TEAM Training Committee Chair
Resident District Manager/General Manager
Citizens Bank Park
Aramark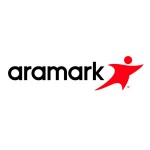 Aramark has embraced the mission of TEAM by certifying more than 310,000 employees in the organization's alcohol management training program.  That's more than 11,000 sessions taught by 1,200 trainers at 200 locations over 15 years.
In addition, Aramark is a recipient of several TEAM 2021 Training Awards recognizing its commitment to responsible alcohol management. These awards are based on the number of staff trained and certified in effective alcohol management.
2021 Training Award Winners
During the 2021 fiscal year, a total of 22,899 employees became TEAM certified.
The top 3 trainers who certified more than 500 employees appear in the chart below.
| | |
| --- | --- |
| Trainer | Employees Certified |
| Connie Stergeos, Legends at Raymond James Stadium | 649 |
| Sarah Kane, Aramark at Empower Field at Mile High | 583 |
| Nicole Goddard, Aramark at Coors Field | 583 |
| Peggy Barnett, Sodexo at West Virginia University | 505 |
Click here to see all the training award winners for fiscal year 2021.
For concessionaires, facilities and sports teams, 2 tiers of awards were earned in fiscal year 2021.
Championship Performance:
500 or more concessions employees certified for NFL stadiums and MLB ballparks
250 or more concessions employees certified for arenas, college stadiums
250 or more facility or team employees certified
Excellent Performer:
250 or more concessions employees certified for NFL stadiums and MLB ballparks
150 or more concessions employees certified for arenas, college stadiums
150 or more facility or team employees certified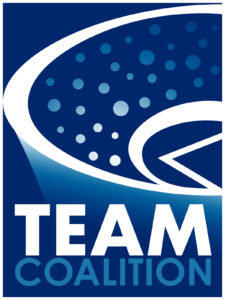 TEAM Offices will be closed for the holidays from December 24th to January 1st.
Stay Connected with TEAM Coalition