08/26/2014

Responsibility Has Its Rewards:
Responsible Cincinnati Reds Fans Rewarded
at Games Versus Chicago Cubs
Fans who attended the Cincinnati Reds series versus the Chicago Cubs were treated to three days of baseball and responsibility! Hundreds of fans helped the Cincinnati Reds earn points in the Budweiser Good Sport Designated Driver Challenge against the Chicago Cubs. These fans pledged to be Good Sports – designated drivers for their group.Each designated driver is worth a "home run" (1 point) in the challenge. The Budweiser Good Sport Designated Driver Challenge winner will be the Club with the most points at the end of the season. Click here to see the Challenge Standings.Cincinnati Reds, Budweiser and TEAM Coalition partnered to promote responsible drinking at the Great American Ballpark in Cincinnati, OH encouraging fans to become designated drivers.
NATIONAL CAMPAIGN:
Responsibility Has Its Rewards

™
RHIR PARTNERS INCLUDE:
Cincinnati Reds
Budweiser
TEAM Coalition
Click here to see all the Cincinnati Reds fan photos on Facebook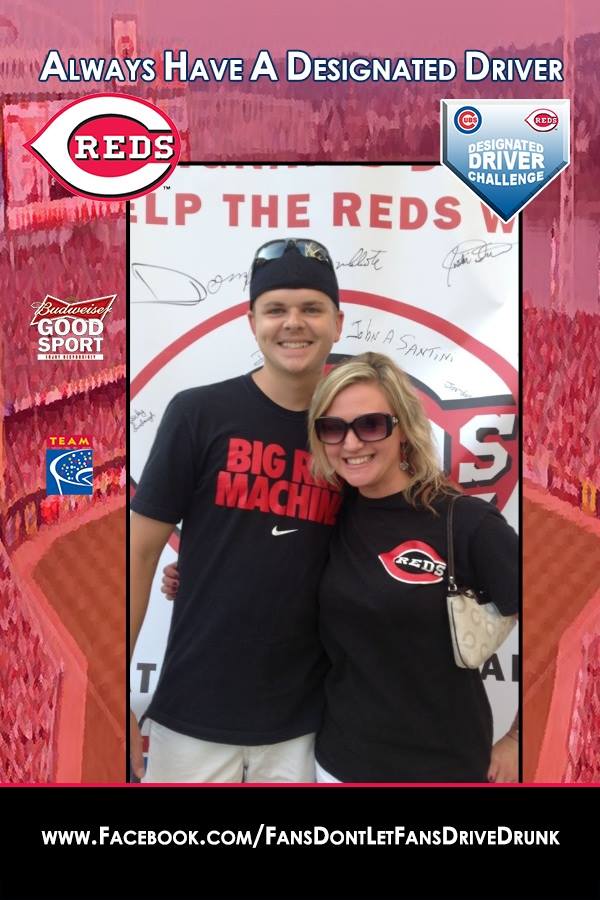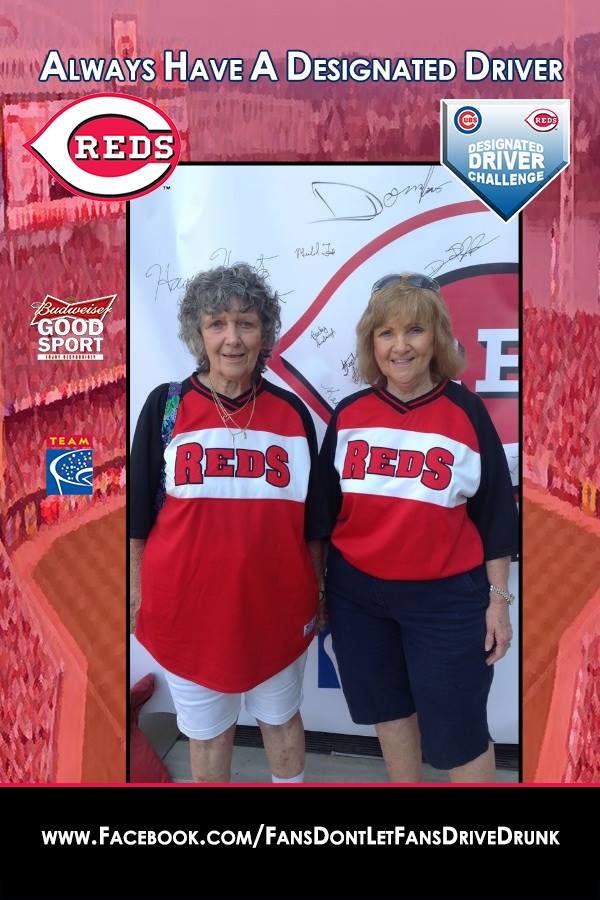 WHO: Fans and the Community
WHAT: Cincinnati Reds, Budweiser and TEAM Coalition rewarded fans who pledged to be designated drivers, which means they are over 21 years of age, they promised not to drink alcohol at the game and they promised to provide safe transportation home from the game for their group. Responsible fans autographed a graffiti baord and received a free souvenir photo.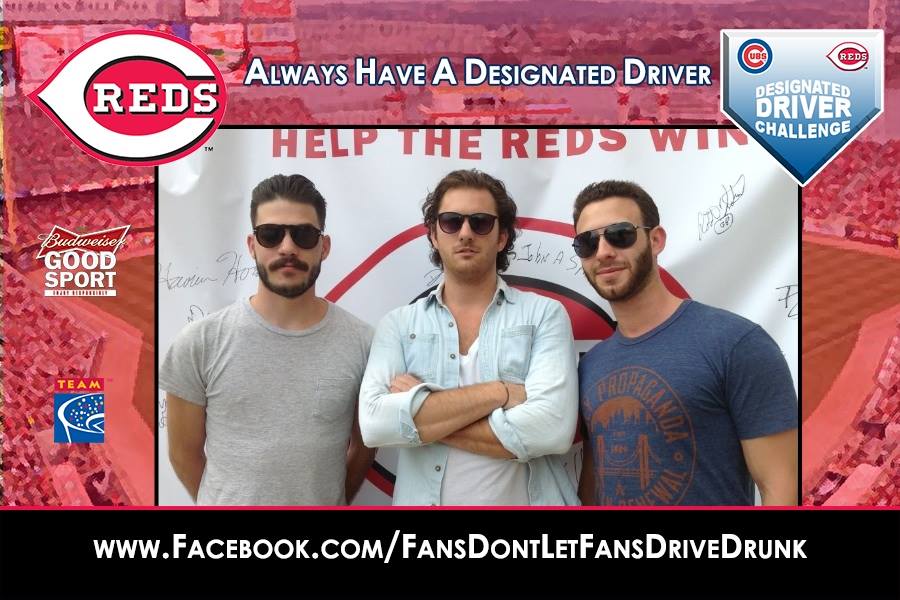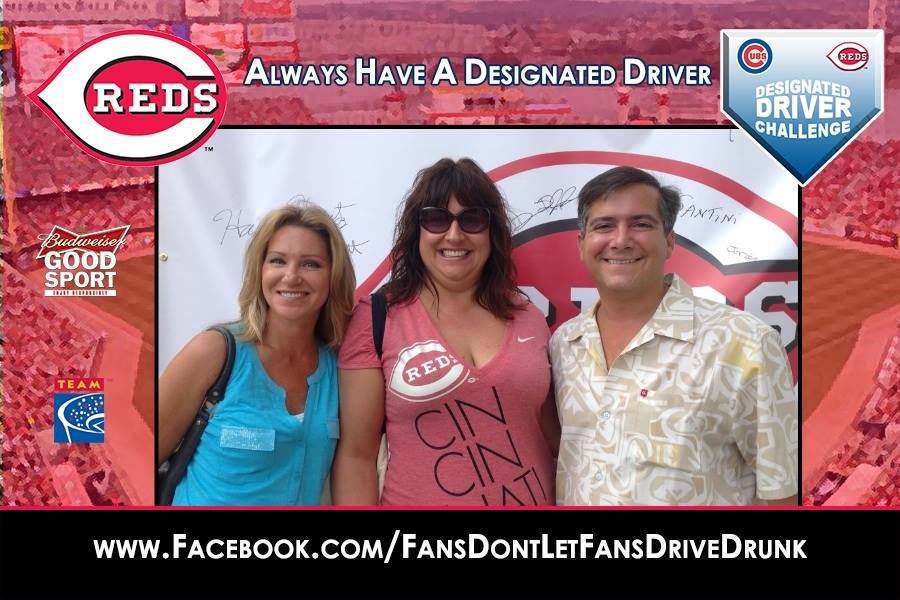 Reds fans support their favorite MLB club in the Budweiser Good Sport Designated Driver Challenge.
WHERE: Great American Ballpark in Cincinnati, OH
WHEN: Tuesday, August 26 through Thursday, August 28, 2014
Minnesota Twins:
http://www.cincinnati.reds.mlb.com/
TEAM Coalition:
TEAM Coalition is an alliance of professional and collegiate sports, entertainment facilities, concessionaires, stadium service providers, the beer industry, distillers, broadcasters, traffic safety experts and others working together to promote responsible drinking and positive fan behavior at sports and entertainment facilities. TEAM Coalition members and supporters include Major League Baseball, Major League Soccer, NASCAR, National Basketball Association, National Football League, National Hockey League, National Collegiate Athletic Association, ARAMARK, Delaware North Companies – Sportservice, Ovations Food Services, Beer Institute, National Beer Wholesalers Association, Anheuser-Busch Companies, MillerCoors, Brown-Forman, Live Nation, National Association of Broadcasters, Contemporary Services Corporation, Elite, International Association of Venue Managers, Stadium Managers Association and the National Highway Traffic Safety Administration.
For more information visit www.TEAMCoalition.org or www.FansDontLetFansDriveDrunk.org.
Anheuser-Busch:
For more than three decades, Anheuser-Busch and its nationwide network of wholesalers have invested more than $1 billion in national advertising campaigns and community-based programs to promote responsible drinking, prevent underage drinking and drunk driving and address college issues. For more information on these alcohol responsibility efforts and the progress being made, visit www.Anheuser-Busch.com
US DOT / NHTSA 2012 NATIONAL DATA:
In 2012, 10,322 people were killed as a result of alcohol-related (BAC > 0.08) car crashes, an increase of 4.6% from the 9,685 fatalities in 2011.
Many, if not most of those lives would have been saved if people did not drive when they were impaired by alcohol or if they used sober, designated drivers or if they simply wore their seat belts.
Statistics and research clearly show that 21-34 year old males are the demographic most likely to be involved in an automobile crash, drive when impaired by alcohol, and fail to buckle up.
Photo by Keith Allison
Photo by D.L.