07/29/2016
Major League Soccer (MLS), HEINEKEN USA and TEAM Coalition encouraged supporters to be responsible while attending the 2016 AT&T MLS All-Star Game and Soccer Celebration on Thursday, July 28 at Avaya Stadium in San Jose, CA.
Responsibility Has Its Rewards is an MLS league-wide sweepstakes that rewards one randomly-selected supporter, who pledged to be a designated driver during the previous regular season, with a trip to the All-Star Game. This year's winner is Chastity Marsden, a responsible Toronto FC supporter who attended the 2016 AT&T MLS All-Star Game with her guest, Philip Marsden. She was recognized on the field, serving as a representative of the 32,822 MLS supporters who pledged to be designated drivers last season.
Before the match, 141 supporters pledged to be responsible at the 2016 MLS Soccer Celebration. Everyone who made the pledge to never drive drunk had the opportunity to autograph the responsibility wall and receive a free souvenir photo displaying the responsibility message along with All-Star images.
MLS clubs promote responsible drinking among soccer supporters by implementing designated driver programs at their stadiums throughout the season and training employees in effective alcohol management.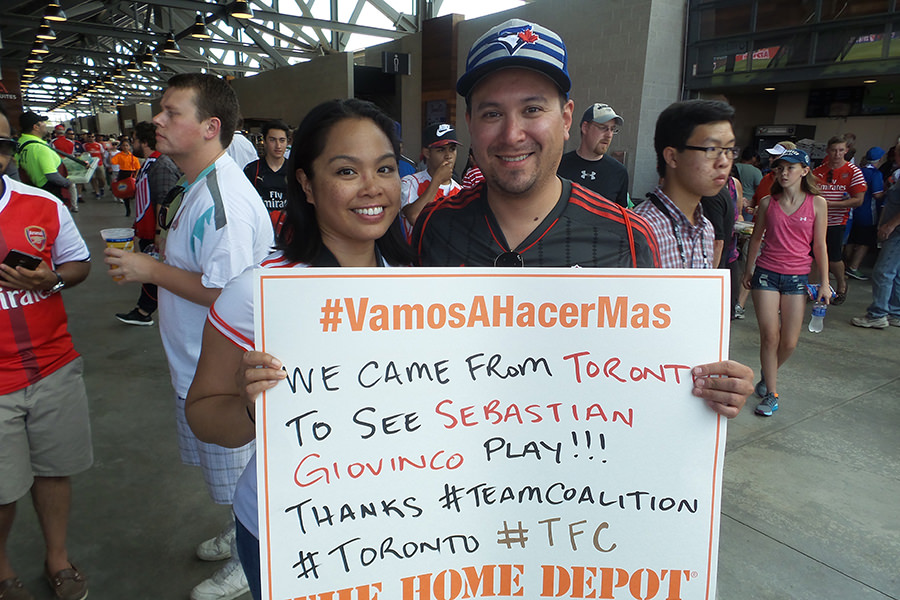 Major League Soccer is happy to support and continue to work alongside TEAM Coalition in support of the key objectives of improving the game day experience for all our guests, together with the extremely successful Responsibility Has Its Rewards and the Designated Driver programs. The work that TEAM continues to be involved in can only make our events safer and more secure for all attending and supporting soccer. We are privileged to be a partner with TEAM.
Ray Whitworth, Vice President of Operations & Security with Major League Soccer and Chairman of TEAM Coalition
HEINEKEN USA is proud to be a member of TEAM Coalition and promote responsibility throughout the MLS season. The Responsibility Has Its Rewards program is an engaging way to support designated drivers in making responsible decisions. By working with TEAM Coalition and MLS, we support a fun and safe environment for our fans to enjoy the great game of soccer.
Tara Rush, Senior Vice President and Chief of Corporate Relations at HEINEKEN USA
The success of the Responsibility Has Its Rewards campaign with Major League Soccer, HEINEKEN USA is a direct result of the commitment from the League, the MLS clubs, sponsors, concessionaires and all the campaign partners. Teamwork is what this campaign is all about. We are demonstrating that when everyone – including the fans – takes responsibility, everyone wins.
Jill Pepper, Executive Director, TEAM Coalition
US DOT / NHTSA 2014 NATIONAL DATA:
• In 2014, 9,967 people were killed as a result of alcohol-related (BAC > 0.08) car crashes, a decrease of 1.1% from the 10,076 fatalities in 2013.
• Many, if not most of those lives would have been saved if people did not drive when they were impaired by alcohol or if they used sober, designated drivers or if they simply wore their seat belts.
• Statistics and research clearly show that 21-34 year old males are the demographic most likely to be involved in an automobile crash, drive when impaired by alcohol, and fail to buckle up.